The Xperia Z5 family, the upcoming Nexus announcement, and the Samsung Gear S2: weekly news round-up
0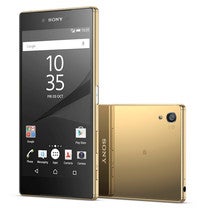 Once again, it is time for our weekly news round-up, where we put the most interesting stories from the past seven days for anyone who needs to catch up. Last week's most attention-worthy news was the announcement of Sony's latest flagship smartphone, namely the
Xperia Z5
. Along with it, the company unveiled a smaller version, the
Xperia Z5 Compact
, and a higher-end model graced with a 4K display – the
Xperia Z5 Premium
. And there's a lot to like about all of them – from the hardware specs and the camera to the design and build materials.
In other news, it looks like the next generation of Nexus devices is coming in just a few weeks. Yes, we said "devices" because rumor has it that two Nexus-branded smartphones are to be announced. An event is scheduled for later this month.
Smartphones aside, you should totally check out the line-up of wearables that got announced last week. Among them were the two Samsung Gear S2 models, both powered by the Tizen operating system. And if you're more into Android Wear, perhaps you'll be interested in seeing the new Motorola Moto 360 smartwatch. The wearable's 2015-edition comes in two sizes, and there's a Sport version as well.
For more of last week's most interesting stories, flip through the slideshow below!