The Xperia Z4 announcement, the launch of Apple Watch, and Google's Project Fi: weekly news round-up
1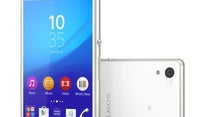 Once again, it is time for our weekly news round-up, where we put the most interesting stores from the past seven days for anyone who needs to catch up.
We'll start with a major (and quite expected, to be honest) announcement made by Sony. As you can already tell, the company announced its newest flagship phone, namely the Sony Xperia Z4. This is where all excitement ends, however, as the upgrade over the Z3 seems mostly insignificant.
In other news, the Apple Watch finally started shipping and landed in stores after being on pre-order for a couple of weeks. Proud owners of the fancy timepiece can now test-drive its features and try some of the many apps developed for it.
Then there's Google. As rumored, the company confirmed that it will be delivering wireless services as a virtual carrier. Project Fi is what you should be Googling if you're interested. Or just read more details in the slideshow below.