Story-driven game The Wanderer: Frankenstein's Creature lands on mobile in November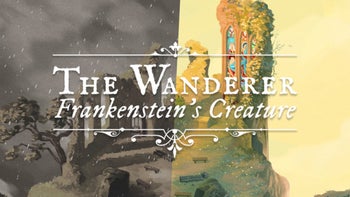 Although we're so close to Halloween, not all games that we're reporting about must be "spooky," but certainly didn't expect one about Frankenstein to be so light on scary jumps. Indie game studio La Belle Games and publisher ARTE have just announced their upcoming title The Wanderer: Frankenstein's Creature will be coming to mobile platforms in November.
Before the game releases on Android and iOS, ARTE is bringing the game to PC and Mac on October 31, so if you prefer these platforms instead, you'll be able to get it via Steam. A Nintendo Switch version will be available in Q1 2020 as well.
The Wanderer: Frankenstein's Creature is a story-driven game of dark and light where players are invited to write their own chapter of Marry Shelley's classic novel. Despite its name, the game features beautiful handcrafted watercolor environments.
Players will take the role of a creature born neither good nor evil and travel through Europe in search of their origins, while they learn about humanity. Depending on the decisions made by the player, the landscape and soundtrack evolve through the game, while the environments change from light and colorful to dark and moody.
You'll be able to play this free adaptation of Mary Shelley's gothic classic on Android and iOS devices at some point next month, so stick around for more details on the exact release date.