The Trip for Android & iOS is a groovy, acid-laced "endless bus driving runner"
2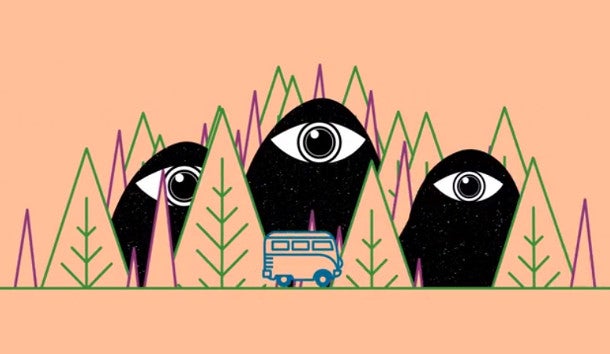 Does anyone remember The Trip by Antonio Vicentini? It's a brilliant music video featuring a bus, mountains, and cyclopes. It's crazy! And weird. Crazy-weird. But it's also totally uplifting, so if you haven't watched it yet, now might be the best time to do so. It is embeded in the gallery below.
When you're done, download The Trip for Android & iOS. This is the official mobile game based on the video. When you can make a whole game based on a 2:22 video, you know it must be something, right?
The Trip is a one hundred percent authentic recreation of the clip in the form of an endless bus-driving runner. It's brilliantly drawn and put together. Players experience the craziness by jumping over oncoming buses, some of which have bird wings, by the way. A couple of minutes later, the cyclopes show up, but don't get scared of them. They just... stare, waiting for the bus to trip over them and restart the level.
The Trip might not look like much, but the experience is one of a kind. The visual style, the wonderfully freaky music, and the fine controls make up for one of t he best endless runners out there. The game is also completely free.