The Sonos Controller app for Android is coming in April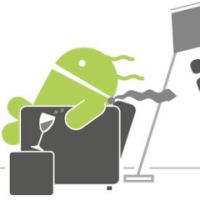 If you were expecting to download your
Sonos Controller app for Android
this month, we're sorry. Sonos has announced that the Android app will be
delayed til some time in April
: "Unfortunately, testing the app is taking a bit longer than we anticipated. The latest addition to our free controller line-up won't arrive until April, but when it does, it is going to rock."
Before you get too jealous, Android users, remember that your version of the app will have some key advantages over the iPhone version. For one thing, it will include
mapping to your physical buttons
, allowing you to control your master volume and search functions just like a native app. It will also include voice-searching capability.
And we're not surprised that testing is taking "longer than [they] anticipated," as it will accommodate multiple screen resolutions, and eventually a tablet version. If you're not familiar with Sonos, you should know that it is an incredibly versatile, albeit expensive, multi-room wireless music system.
The most basic setup requires a
Sonos ZonePlayer and the free controller app
. If you don't have an iOS or Android device, you can also control the ZonePlayer through your Mac or PC, or with the dedicated Sonos Controller 200 (CR200). But the CR200 costs $349, while the other software pieces are free.
The ZonePlayer comes in three versions: the S5 all-in-one speaker ($399), the speaker-compatible ZP120 digital amplifier ($499), and the home theater-compatible ZP90 ($349). All you need to do is hook one such device to your router, and then you can mix and match additional ZonePlayers around the house for wireless, synchronized music. If these prices are making you dizzy, you might look into
WiFi2HiFi
, which streams music from your computer to your device, which you can then plug into your sound system.
source:
Sonos
via
Engadget