The Samsung-Google joint Nexus Prime-Android Ice Cream Sandwich event rescheduled for Oct 19th?
17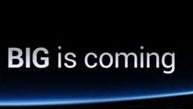 Samsung might have broken a couple of Android fan hearts when the company said it will cancel its October 11th joint event with Samsung. After all, it was expected to bring none other but the much anticipated Samsung Nexus Prime and the newest edition of Android, Ice Cream Sandwich. The official reason for the cancellation was Steve Jobs' passing, but now as almost a week has passed rumor surfaces that the two companies might be ready with
a new date for the event - October 19th
, an anonymous tipster shared with Engadget.
Interestingly, the place where the event will be reportedly held is Hong Kong, and the occasion it will coincide is, is the
AsiaD: All Things Digital conference
.
Previously, another rumor had it, Samsung was going gearing up to hold an Unpacked event in London around October 27th, which
would match Nokia World
and thus could be a direct blow to Windows Phone.
The sooner, the better, though, and if the earlier, October 19th date turns out true, than you might want to think over your plans for that Wednesday evening - that's when the big announcement is allegedly going to happen.