The Samsung Galaxy S23 will feature new Gorilla Glass Victus 2
We may earn a commission if you make a purchase from the links on this page.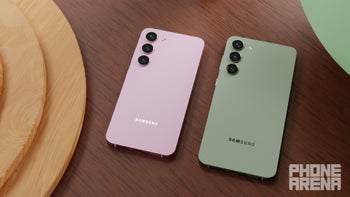 There are at least two good reasons why the tech news cycle is currently being dominated by news about
Samsung
. Firstly, the Korean tech giant is preparing to announce its flagship for 2023 - the
Samsung Galaxy S23
- at an event on February 1st.
Secondly, the leaks about the upcoming devices just keep on coming. This time around, we got to learn even more about the Galaxy S23 in a rather formal manner for once. Corning, the company behind Gorilla Glass, announced that its newest Gorilla Glass Victus 2 "Plays a Key Role in the Design of Samsung Electronics' Next Galaxy Flagship Smartphones".
Spoiler alert - they are obviously referring to the Galaxy S23. The information was first brought forward in an official post on the company's
website
. It was subsequently spotted and covered by Android Authority in
a dedicated article
.
According to the source, Gorilla Glass Victus 2 introduces a number of significant improvements in durability. The company promises better surviving drop rates on rough surfaces like concrete and asphalt. Corning also notes that the new material is more sustainable, containing an average of 22% recycled content.
It should be noted that the Galaxy S23 will be the first smartphone to feature Gorilla Glass Victus 2. The latter was formally announced in November of last year and has yet to make its way to any smartphones. This will finally be changing next week.
Samsung smartphones are no slouch in the durability department, and the enhanced drop performance on rough surfaces is just one of the many perks of this year's S23 series. Users can also expect better performance and thermals, brighter displays and a plethora of other improvements.
The million-dollar question, however, is how much the Galaxy S23 is going to cost. Reports have been conflicting, and a price hike seems increasingly more likely. Even if the new S flagships end up being more expensive, at least they will have a chance to live longer with Gorilla Glass Victus 2.