The Samsung Galaxy S III LTE (GT-l9305) Android 4.3 Jelly Bean update is now rolling OTA
28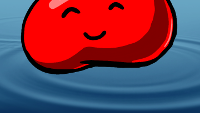 Samsung's Galaxy S III may have lost its maddening appeal for customers now that it belongs to the older generation of phones, yet its installed base is quite respectable. If you number among the millions who picked up the 4G LTE version (GT-l9305), then today is a time for celebration, as it marks the beginning of the OTA roll out phase of Android 4.3 Jelly Bean.
Since this actually means that existing S III units will leapfrog Android 4.2, you can imagine that quite a few new goodies are coming our way. Unfortunately, Samsung doesn't really subscribe into all that changelogs-type-business, so there's no official list, though the good folks over at SamMobile have compiled a pretty extensive list of what they've found to be changed. Perhaps most important are the cosmetic changes – the UI has been updated, and now appropriate the Galaxy S4/Note 3 theme elements – and the addition of garbage collection with fstrim support. TRIM helps a great deal when aging devices (like the S III) are concerned, as these that suffer poor storage I/O performance after a while. In other words, expect some tangible performance boost with this update. Check out the full list below.
CHANGES AND IMPROVEMENTS IN ANDROID 4.3 UPDATE
- GALAXY GEAR Support
- TRIM Support (Makes the device much faster)
- Core UI elements updated to the ones on the Galaxy S4 (Galaxy S4′s theme all over)
- New Samsung Keyboard
- GPU drivers have been updated (Higher GPU benchmark scores)
- New Lockscreen: Multiple Widgets, improved ripple effect than Android 4.1.2, ability to change clock size and set a personal message
- New Screen modes (From S4): Adapt Display and Professional Photo
- Daydream
- Driving mode
- Actionable notifications
- Move-to-SD-card feature
- New Camera mode : Sound and Shot- New Additions in Notification Centre
- Completely revamped Settings UI (Tabbed interface – Exactly like the Galaxy S4)
- Implementation of Voice controls (Let's you control various parts of the phone using voice commands – Galaxy S4 feature)
- New Samsung Apps: Calculator, Clock, Contacts, Gallery, Music
- Full screen Samsung apps
- New S-Voice (from Galaxy S4)
It's likely that only a few of you have already received the update prompt just yet, however. You could try to force an update check manually, by going into Settings > More > About Device > Software update > Update, but you'll probably have to wait a while. Moreover, if you're locked to a carrier, it will take even longer as your service providers needs to do some work as well. Either way, you can keep track of which countries/carriers have started receiving the new firmware with SamMobile's ingenious tool right below.