The Honor Band 3 is an entry-level fitness tracker with a sleek look
1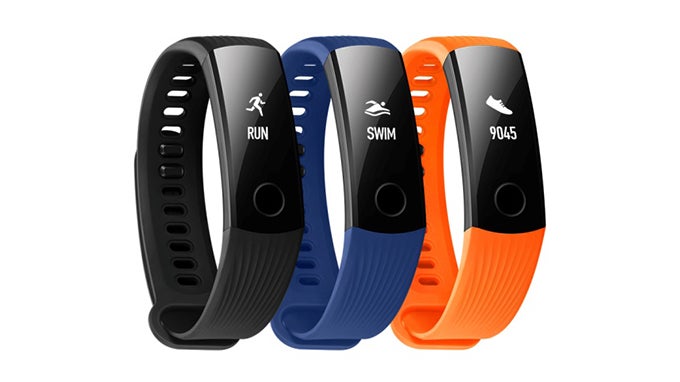 Today, Huawei's budget brand Honor is holding a press conference in Berlin at which it's showing off its latest flagship, the
Honor 9
, to the Western market. But together with it, we're also getting our first look at another interesting device from the company: the Honor Band 3. Well, not exactly the first, really: just like the Honor 9, it was initially shown off to Chinsese consumers, but this is the first time it has been detailed outside the People's Republic.
In short, this is the latest fitness tracker from the Band series, following last month's Band A2. As such, it isn't supposed to be a replacement for the more sophisticated trackers out there, but is rather intended for the more casual user, who wants all the basics with none of the unnecessary bells and whistles.
Design-wise, the Honor Band 3 looks pretty sleek: it's slim and unobtrusive, with its front being mostly covered with a tall, black-and-white screen. Beneath it is a single, round button used to navigate around the interface. It only comes with a flexible, rubbery wristband in one of three separate colors: Dynamic Orange, Classic Navy Blue, and Carbon Black.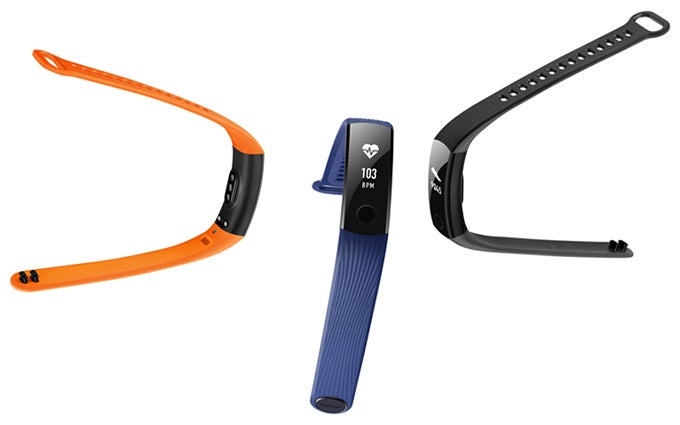 In terms of features, you won't find high-end stuff like GPS tracking bundled inside, but the Band 3 still offers all the basics you'd need, including a continuous heart rate sensor, an accelerometer, and an IR sensor that detects when you're wearing the device. In practical terms, this means the Band 3 can track both running and swimming, the latter of which is achievable thanks to the built-in water resistance of up to 50 meters.
Other features one would expect from most trackers make an appearance here as well: the Band 3 supports displaying your phone notifications, and it also offers a sleep tracking function. Curiously, there exist two separate versions of the band, one with NFC support and one without, though the former most likely won't be making its way outside of China.
But the best part is most probably the battery life, with Honor claiming the device can achieve up to 30 days before needing a recharge (though this figure is reduced to 10 days when using the heart rate monitor).
The tracker supports Android versions 4.4 and up, and iOS versions 8 and up, which means pretty much all devices sold in the last couple of years will be compatible. The Band 3 will be sold for €69, which works out to about $78, which is about twice the price of the Honor Band A2. The wearable will be available in Europe at an unannounced date some time in the future, but will most probably not make its way to American shores.