The HTC Aria is landing in Best Buy Mobile stores a bit earlier than expected?
0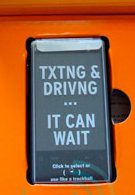 Even though the Motorola BACKFLIP could be praised as being AT&T's first Android powered device, it didn't really manage to captivate AT&T customers as one would've hoped an Android handset would. As of late, we've begun to see some decent
images and videos
showing off the HTC Aria – which naturally of course packs along the beloved Sense UI for AT&T customers to experience. Now it would seem that the handset is taking flight to select Best Buy Mobile locations across the country where it's reported that some have begun to start selling the phone just a tad earlier. Expected to go on sale this Sunday, there were a handful of images snapped and reports hinting to a $129.99 on-contract price. So if it happens to be of value to you, then we'd suggest scoping out your local store to see if they have these puppies available for purchase. With the iPhone 4 launch less than one week away, the early and unexpected release would be warranted considering that iPhone mania would undoubtedly ensue in the coming days.
HTC Aria Specifications
source:
Engadget