The Google I/O 2015 app is waiting for you in the Google Play Store
4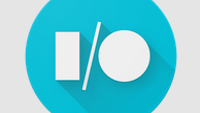 Once again, Google has published an app for those who are not able to make it to the tech titan's annual developer conference, Google I/O. The app allows you to view video from previous years' conferences as well as stream this year's keynote and other sessions directly to your mobile device. And with Twitter and Google+, you can find out what the social media buzz is for any announcement that comes out of the conference.
For those
attending the event on May 28th and May 29th in San Francisco
, you can set reminders to go off before certain sessions start. The conference map makes sure that you don't get lost at the Moscone Center West. And you can even sync your schedule between the Google I/O website and your mobile devices.
The app explains all of the sessions in detail including the topics and names of the speakers. Whether you are going to Google I/O or watching it from your mobile device, the Google I/O app comes in handy. You can install it for free from the Google Play Store.
source: GoogleI/O (
Android
)