The Facer 3.0 update brings support for the Gear S3, ZenWatch 3, and more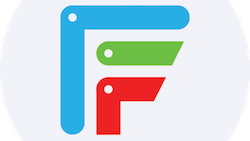 One of the greatest aspects of smartwatches is the ability to customize them to your heart's content. Whether this be through watch faces or custom bands, the ability to change up the look and feel of your smartwatch to match your personal style and taste really is quite a bit of fun. Facer is one of the most popular apps out there for creating custom watch faces for both Android Wear watches and the Apple Watch, and the latest 3.0 update to the app finally brings support to the Gear S3 and Samsung's Tizen OS.
In case you aren't familiar with Facer, the app allows anyone to create customized watch faces and then make them available for anyone to download. More than 15,000 watch faces have been made by 6,000 active watch face designers, so the app adds quite a bit of selection and variety on top of the watch faces that come preinstalled with the smartwatch of your choice.

Along with support for the Gear S3, the actual Facer app also received a pretty major upgrade. The folks behind Facer have added a ton of new tutorials to help you get started with creating your own watch faces, recipes for watch face setups that are most commonly used, and easier access to Facer's expansive community to help you interact with everyone else using the app. Facer also introduced a new feature called Color Matcher. With Color Matcher, you'll be able to take a picture of the shirt you're wearing, and then the Facer app will automatically adjust the color of your watch face based off of the colors present on your shirt. It really is quite impressive, and it should make coordinating your entire outfit that much easiser.
Color Matcher will automatically match your watch face to the color of your shirt.
Better yet, the Gear S3 isn't the only smartwatch to gain support for the Facer app. Last year's Gear S2 now also has access to the app, as well as the Moto 360 Sport, Asus ZenWatch 3, Nixon Mission, the Micheal Kors Android Wear smartwatch, and the Polar M600. The Facer 3.0 update is rolling out now, so be sure to head to your respective app store to see if it's there yet.