The Daily set to come to your iPads on January 19?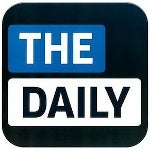 It seems that Apple is eager to mark the beginning of 2011 with a few anticipated announcements - yesterday, the long-rumoured
Verizon iPhone
was unveiled and now reliable sources point that the iPad-only magazine "The Daily" is set to come on January 19.
Reportedly, Rupert Murdoch, CEO of News Corporations, will be joined on stage by Apple's Steve Jobs to present the launch of the Daily, so it looks like these two men put a lot of faith in the Daily project.
As we told you, this
iPad-only magazine
is set to have one hundred percent original content and among the people who are said to be working on it are Pete Piction, an online editor working for the British tabloid the Sun and Sasha Frere-Jones, a former music critic at the New Yorker.
source:
Forbes