The Apple Watch can now be purchased from BestBuy, but not all models and bands are available
8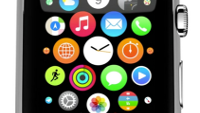 Starting today, customers in the US can purchase the Apple Watch from BestBuy. Although the electronics retailer is not selling every Apple Watch model and all of the accessories that you can find on Apple's website, the selection should satisfy a large portion of potential customers.
All of the Apple Watch Sport models are now available for purchase from BestBuy, although the stainless steel models are limited to the black and white Sport bands and the Milanese loop. When it comes to accessories for the modern time piece, BestBuy is now selling the Apple sport and Milanese bands, as well as a range of third-party bands, cases, and stands. As previously announced, the highly expensive Apple Watch (gold) Edition is not available from BestBuy.
The Apple Watch and compatible accessories are now available from both BestBuy's online web store, as well as from some of the retailer's physical locations. At the moment, 100 BestBuy retail outlets are offering the Apple Watch and the number of outlets that carry the first Apple smartwatch is expected to grow to 300 over the next few months.
Although some boutiques from various places around the world offered the Apple Watch since day one, BestBuy is now the first major third-party retailer to sell the Apple Watch. After a staggered launch this past Spring, the Apple Watch became available for purchase through Apple's own stores in June. Apple is expected to widen the availability to other retailers in the future. After all, the winter holiday shopping season is not that far off!