The Apple Watch app for the Bentyaga SUV is the closest you'll get to a remote-controlled Bentley
6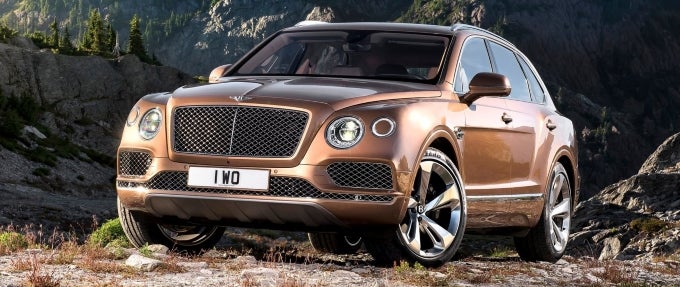 Bentley Bentayga + Apple Watch = love.
An Apple Watch app is the latest addition to the long list of extras that owners of the $229k Bentley Bentayga SUV are treated to. The
Touch Screen Remote App for the Bentley Bentayga
(
link
) puts controls such as climate control, infotainment, vehicle information, front passenger seat movement, rear seat heating, ventilation and massage on your iPhone's screen, or right on your wrist. It's cool that one can monitor vehicle speed, distance, and outside temperature on the watch, although we imagine the car itself has that part covered already.
Anyway, Bentley says the app uses "bespoke digital architecture" that syncs with the car's Touch Screen Remote system, so it looks like the iPhone is no longer the only device that pairs with the Apple Watch.
Britain's "definitive" luxury car company is no stranger to iOS apps, knowing its clientele's affinity towards Apple products. The free
Pure Bentley iPad app
(
link
) is accessible for every iPad user and offers a terrific multimedia saunter through the motor company's history.
As for the Bentayga, this is Bentley's five-door luxury SUV powered by a Volkswagen W12 engine that helps it reach a top speed of 187mph (301km/h). Only 75 cars from the first edition of the Crewe, England-built Bentayga were shipped to America, and seeing one driving around is definitely a novelty.