The Google app hits an impressive milestone in the Play Store only reached by two other Android apps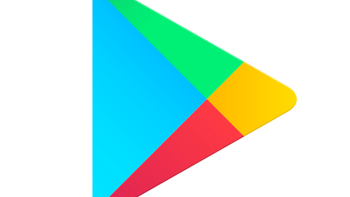 Remember when the Google Play Store was called the Android Market? Google changed the name on March 6th, 2012. Twenty-six months later, Gmail became the first Android app to reach 1 billion installs. Since then, two other apps in the Play Store have been installed over 5 billion times-that is, until today.
Spotted by Android Police
, Google Maps and YouTube have been joined in the exclusive club by
the Google app
.
Video streaming site
YouTube was the first Android app to hit 5 billion downloads
, and was followed this past weekend by navigation app Google Maps. Now, the Google app itself has joined the club. Technically, there are four members if you include Google Play Services, but this is a systems app that allows an Android phone to update Google-developed apps and apps from the Google Play Store.
The three apps, YouTube, Google Maps and Google, are not only must-haves for every Android user, but they are also pre-installed on every Android phone that comes with Google Play Services out of the box. When an app is pre-loaded onto an Android device, that is included in the total number of installations.
Google has worked on expanding the features offered by each of the three apps in the 5 billion installs club. Besides offering streaming videos from amateurs, the site now includes trailers from movies and clips taken from television shows. In addition, YouTube now offers its own original programming for paid subscribers. Google Maps has added several new navigation based items, including the ability to report a crash or speed trap, a speed limit reminder, and more. It also has moved into the lifestyle category by showing places of interest to visit in your home town and locations you travel to.
The Google app, which helps users search for websites, also reports news, sports and weather of interest to the user. A summary of the user's schedule for the day can be seen thanks to Google Calendar integration, and a list of stock prices can be monitored.
All three apps do have iOS counterparts in the Apple App Store.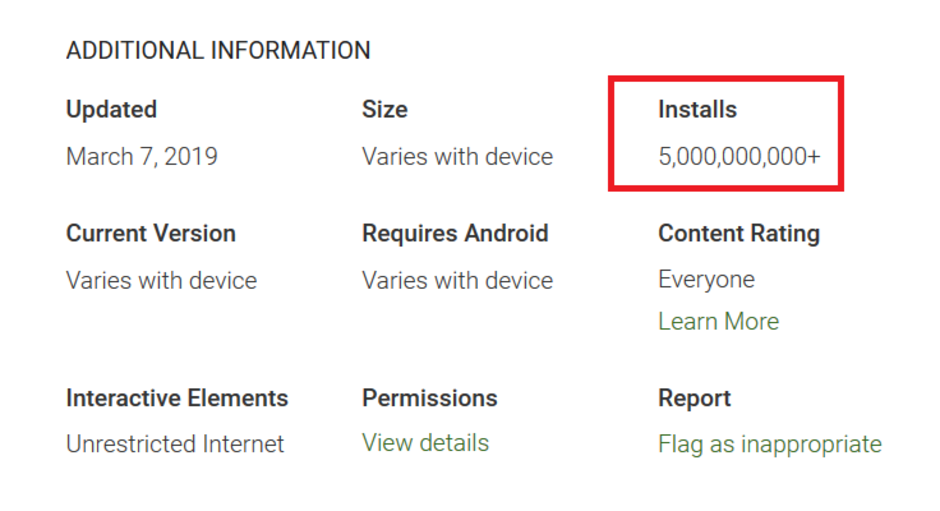 The Google app is the third in the Google Play Store to hit 5 billion downloads