The $240 Wickedleak Wammy Titan 4 boasts a 5,330mAh battery at the back
14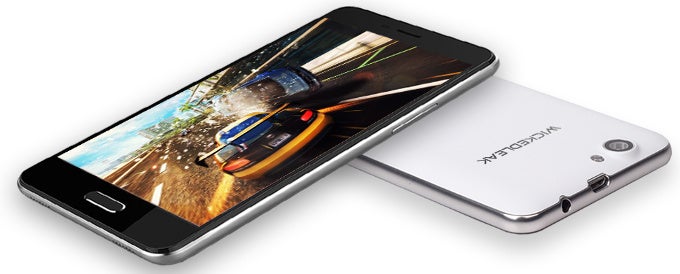 The smartphone with the largest battery we've seen so far is the
Elephone P5000
, a handset that houses a monstrous 5,350mAh juicer at its back that even doubles as a powerbank, allowing the device to bring back its fallen brethren from the depths of the dreaded 0% battery abyss. Impressive, indeed.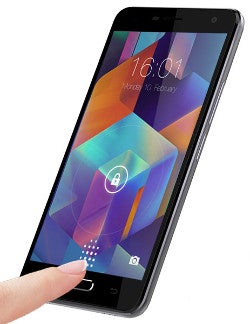 Enter the Wickedleak Wammy Titan 4, a rebranded Elephone P5000 that comes straight from India. Unlike the P5000, which packs a 5,350mAh battery at the back, the Wammy Titan 4 is said to sport a marginally-smaller 5,330mAh one at the back (it might be a typo, though). According to the manufacturer, the Wammy Titan 4 offering promises up to 4 days of battery life and 43 days of standby time (ah, so that's what the
"4" actually stood for
!), which would be pretty amazing if it actually holds water.
The large battery at the back has not made the phone outrageously thick - measuring 146mm x 73.6mm x 9.3mm, it boasts somewhat acceptable size dimensions. In fact, it's slimmer than another prominent and popular battery champ, the Motorola Droid Turbo.
Aside from the ginormous battery at the back, truly the Wammy Titan 4's highlight, the handset comes with mid-range specs that command a pretty affordable price tag. In particular, it's powered by an octa-core MediaTek MT6592 clocked at 1.7GHz, 2GB of RAM, 16GB native storage, microSD card slot, a 5-inch 1080p display up front, 16MP rear/8MP front-facing camera, and Android KitKat on board (the device is touted as being upgrade-able to Lollipop, mind you). The Titan 4 also has a fingerprint scanner embedded in the home button.
The whole shebang commands a Rs.14,400 price tag, which translates to roughly $240. The device is up for pre-order, with actual shipments commencing on March 1. Good luck getting it, though - it will probably never arrive on any other market than the local Indian one.