The $200 Asus ZenPad S 8.0 is now available in the US, brings high-res display, Intel Moorefield CPU
7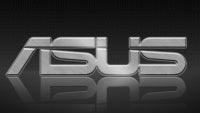 The Intel-powered Asus ZenPad 8 line-up of Android Lollipop tablets has now reached the United States. Asus unveiled the ZenPad 8 Z380C and the more powerful ZenPad S 8 Z580C
back in early June
, and now one of models is available for purchase in the US, while the other is up for pre-orders.
The mid-range ZenPad S 8 Z580C with 32GB of internal storage can be grabbed for $200 over at BestBuy, B&H and Adorama. The slab comes with an 8-inch display with a resolution of 2048 by 1536 pixels at a 4:3 aspect ratio and a PPI of 320.
On the inside, the tablet comes with an Intel Atom Z3530 processor from the Moorefield generation. This is a processor that should offer only slightly less performance than the Intel Atom Z3560, the CPU that powers the $249 version of the
Asus Zenfone 2
.
Other specs include a 5MP primary camera on the back and a 2MP secondary shooter on the front. When it announced the new ZenPad slabs back in June, Asus said that a more powerful version with a faster processor, 4GB of RAM, crisper cameras, and USB Type-C connectivity will also be available, but we have yet to hear of this beefed-up version being sold in the US. At $200, however, the ZenPad S 8 Z3580 seems to offer quite a lot of value even in this more toned-down form.
The entry-level Intel ZenPad 8 Z380C is currently available for pre-order from B&H and Adorama at a price of $130. The tablet comes with an 8-inch 1280x800 display with a 4:3 aspect ratio and a PPI of 189. On the inside, there's a 1.2GHz quad-core Rockchip-made Intel x3-C3200 processor, 1GB of RAM, and 16GB of internal storage.
Since the $130 ZenPad 8 Z380C is about as entry-level as tablets get, we'll understand if you find the $200 version of the ZenPad S 8 to be the smarter choice of the two.