Tetris Royale and its 100-player competitive mode is coming to mobile devices
0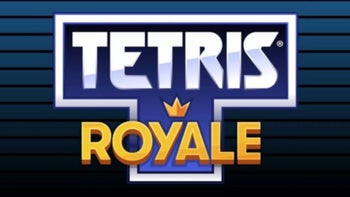 If you can't afford a Nintendo Switch or playing video games is simply not among your hobbies, you'll be happy to know that one of the most addictive games for Switch released recently, Tetris 99 will be cloned and released on mobile devices.
The major difference between the two is that the mobile game will allow up to 100 players to battle each other in special arenas. The new game is called Tetris Royale and will include a variety of game modes, not just the 100-player competitive mode where players will battle their way to the top of the leaderboards every season.
For example, players will have the ability to complete daily challenges while competing in the Tetris Royale mode to earn rewards such as customization options, as well as power-ups and boosters that will be useful in battles.
A solo Marathon mode will be available too, so that players can train their Tetris skills, along with massive daily competitions of thousands of players.
N3TWORK has teamed up with The Tetris Company to launch Tetris Royale on Android and iOS devices all over the world, except China. The game is now in development for both mobile platforms and will be available in select regions for beta testing in 2019.