Telltale's Game of Thrones Episode 1 coming to iOS tomorrow!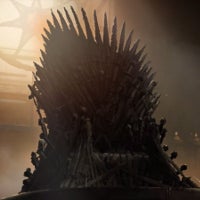 Fans of the Game of Thrones TV series are about to get something to sate some of their fandom-induced hunger, before the next season of the show arrives. Telltale has announced to be working on a game, based in George R.R. Martin's universe, and anyone who has played the Walking Dead game, or The Wolf Among Us will know that the game studio does not disappoint when it comes to delivering a well-presented and intricate storyline.
The game has now started its staggered launch – PC and PS4 on Tuesday, Xbox One and 360 on Wednesday, and an iOS version will be coming tomorrow – the 4th of December, while the Android release is still pinned at "coming soon".
Fans that have been gripping the
edge
of their seats can breathe a sigh of relief, but be warned that the Mac version, which was supposed to launch alongside PC on December 2nd, has been delayed for reasons unbeknownst to us. There is little chance that this could suggest an iOS delay, but still – being prepared for the worst (or just a launch delay) might reduce a certain amount of rage. We've no word on pricing for mobile as of yet.
Game of Thrones Episode 1: Iron From Ice
source:
Telltale
via
iMore