Telltale Games' Game of Thrones coming to iOS "soon", plot outline and first promo images break cover
4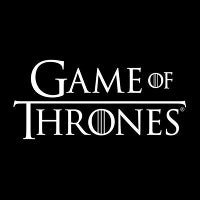 Game of Thrones lovers, and especially the iOS gamers among you, rejoice - Telltale Games' just unveiled a little something something about its upcoming mobile title, which will be based on HBO's TV show and George R. R. Martin's saga about Westeros and its various denizens.
First things first, just as most of you might have suspected, Telltale confirmed that the game will firstly arrive on iOS and "additional platforms to be announced", which means that it
might
(eventually) arrive on Android.
Similar to Telltale's other games,
The Wolf Among Us
and
The Walking Dead
, Game of Thrones will be an interactive graphic adventure, which will allow you to play as five different characters. All of these are members of House Forrester - a "noble house" from the north, which is loyal to House Stark. The seat of House Forrester is Ironrath, a hardly-accessible fortress deep in the northern woods. Each of your actions and the choices you make in the game will affect the future and will shape the plot around your timely decisions.
The game will be divided into 6 episodes (the first one will be called "Iron from Ice"), and Telltale revealed that in each installment of the game you will play as a different character. Naturally, we know nothing about the plot, except that you'll have to do your best in order to save your house from its doom. Additionally, it is more than sure that you'll meet at least a couple of the well-known heroes from the world of Game of Thrones.