The second episode of The Wolf Among Us is now available for iOS
0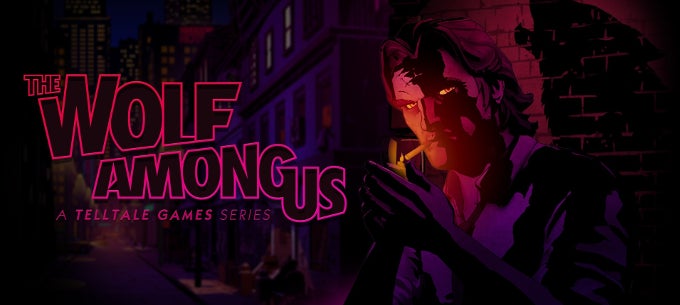 Telltale Games, the developers responsible for the critically-acclaimed The Walking Dead game, released the second episode of The Wolf Among Us. Similar to The Walking Dead, The Wolf Among Us is a graphic adventure game. The game developers are set to release a total of five episodes. Called Smoke and Mirrors, the second episode of the gritty game is available as an in-app purchase and continues the storyline from where the first episode, Faith, left off.
The storyline of The Wolf Among Us is one of its strongest points. The game is set in Mahnattan during the '80s and revolves around popular fairy tale characters, who have to hide themselves from humankind and try to keep a low profile. Characters like the Woodsman, Snow White, the Beauty and the Beast, the Three Piglets, and many more are all aboard. Players take control of Bigby Wolf (aka The Big Bad Wolf), the sheriff and protector of all fairytale beings in the city. He has to hunt down a serial killer that kills his fellows one by one. In addition, Bigsby Wolf has to unravel additional information about The Adversary – the myterious villain that occupied the homeland of the fairy tale heroes and heroines.
The Wolf Among Us is one of those games that put emphasis on "making decisions and living with the consequences".
"Player choice is the key mechanic of a Telltale game and it's what makes our games unlike just about every other game out there. You are the final 'author' of the story that you'll experience because the things that you do and say affect the world around you. Your decision or action could cause an immediate effect, or it might not be felt until later in the episode or even later in the season."
- the developers claim.
Each episode of The Wolf Among Us is priced at $4.99, and Smoke and Mirrors is no different. However, you can get the second episode of the game and also preorder the future ones by purchasing the so called Multi-Pack for $14.99 and save yourself some money.
Download: The Wolf Among Us (
iOS
)
via:
TouchArcade