Telefonica inks deals to integrate services with wearables from Samsung, LG and Sony
1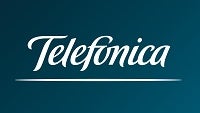 Smartwatches, Google Glass, smart-apparel, wearable technology is going to be the next big wave. Who knows, we will probably see "smart halos" coming down the pipeline before long.
While neat, wearable tech is centered around the experience that can be delivered by that particular manufacturer and its accompanying developer pool. Carrier support for the technology is outwardly sales oriented, but currently there is not much of a presence in terms of carrier services on wearable gear.
Some of the gear as we see it now is not suited for such functionality, but it is just a matter of time. Telefonica is getting on board and is spreading the love, signing agreements with Samsung, LG and Sony to collaborate with the three manufacturers as they develop wearable technology.
The goal will be to integrate services that Telefonica offers, obviously voice and data, but beyond the basics. Such as, integrating Voice-over-IP into future hardware. Telefonica is ready to work with other "market players, manufacturers, content providers, companies in the fashion industry to ensure that these devices are commercially successful."
Indeed, Telefonica has operations in two-dozen countries with more than 250 million subscribers worldwide. The world's sixth (or fifth depending on measurement) largest carrier is getting in with wearable tech as a new revenue stream.
For such a young portion of the technology sector, it is expected that wearable tech will be a $3 billion industry, with more than 17 million devices shipping this year.
source:
ZDNet