TSMC headhunting in the NY area hints at where Apple will make its future mobile chipsets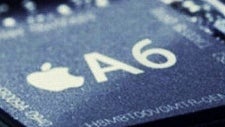 TSMC
keeps getting shy when asked whether it will be producing chips for Apple in the US, but its actions speak louder than words. The chip foundry has been headhunting around the Fishkill region in New York, and we already heard about
Apple's mysterious "Project Azalea"
that has been shopped also to Oregon, California and Texas.
It is essentially a 3.2 million square feet fab that is likely to have TSMC as operator, reducing Cupertino's dependence on
Samsung's Texan facilities
for the production of Apple chipsets. The Piper Jaffray analyst that informed his clients about the TSMC job fair in a research note, adds why the move makes sense for both parties:
With Apple's supply chain for processors shifting to TSMC from Samsung, we believe Apple could better monitor its supply chain while de-risking itself. Though press reports have surfaced recently on Apple trying to secure a wafer fab, our checks do indicate that Apple has been hiring a number of process technologists in chip manufacturing...
We saw a parallel when Global Foundries announced a major fab in Malta, New York and a sizable number of employees were stationed in Dresden before they moved back to Malta. Further, with the state of N.Y. providing incentives to Global Foundries in its new fab, we are also likely to see some form of similar assistance to TSMC as its embarks on this endeavor.
Fishkill, N.Y. is the area where IBM's 20nm fabs are situated, so the Taiwanese will have plenty of talent and facilities to work with, and if the state government also chips in, pun not intended, we might see "made in the US by TSMC" stamp on Apple's future mobile silicon.