Apple's "Project Azalea" might be a TSMC-run chip foundry to replace Samsung as supplier
11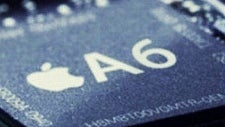 The Oregonian came with an interesting scoop in its local news section yesterday. It talks how the state is trying to court a mysterious project codenamed "Azalea", which could be none other than Apple looking for a place to build a chip manufacturing plant, and reduce its dependence on Samsung for the silicon inside iPhones and iPads.
The Azalea foundry is allegedly being shopped to New York, California and Texas too, and will present itself in a 3.2 million square feet factory, employing a thousand of highly skilled semiconductor engineers. The foundry operator is expected to be
TSMC
, as it is the only other chip producer, besides
Intel
, that can eventually deliver Apple's quality and yield demands.
Oregon has a lot of experience with chip manufacturers, and is providing them with billions in incentives, plus Apple has a data center there already. The move from Samsung to TSMC is rumored to begin as soon as the second quarter of 2013, so that Cupertino has its ducks in a row when the contract with Samsung ends next year.