T-Mobile's Garminfone gets the Android 2.1 upgrade users were waiting for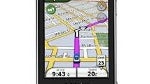 No one would mistake the T-Mobile Garminfone for a top selling Android handset. Sure, the Garmin name means that the GPS and navigational features are top-notch, but what other positives can be said about this phone that started life priced at the high-end benchmark of $199.99 after rebate and a signed contract. And that was for a device with Android 1.6 under the hood.
Finally, looking at the sales of the phone, T-Mobile decided to cut the price and after some time, it is now priced for free as we
reported
. But could an Android 1.6 phone find any takers even if it is free? It's a moot point now as the carrier has upgraded the phone to Android 2.1. And imagine what the uproar would be if Froyo were to hit the device.
Oh yes, as you might have expected, there is no OTA upgrade for the T-Mobile Garminfone. To get all of the instructions to manually upgrade the phone, simply visit the source link.
source:
T-Mobileforum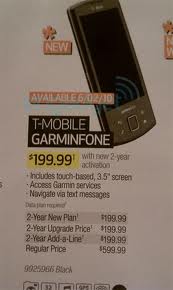 Now free, the T-Mobile Garminfoned was first priced at a high-end benchmark price after launch