T-Mobile's "4G" network goes live in six more cities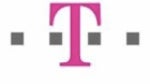 Now that T-Mobile has decided to re-label their HSPA+ network with the "4G" moniker, the nation's fourth largest mobile carrier is adding to that coverage area by lighting up this latest high-speed technology in six more cities.
We can all argue about T-Mobile's decision to market this network as 4G any time, but there is no denying that the data speeds are impressive. The six new cities to get the HSPA+ love are Chicago, IL; Louisville, KY; Fort Wayne, IND; Colorado Spring, CO; Raleigh-Durham and Wilmington, NC.
On Wednesday, T-Mobile will be releasing their second HSPA+ compatible device the HTC myTouch 4G which will give their network just as many 4G-esque devices (two) as the originator of the almost-4G networks, Sprint.
If you live in one of these latest cities to get blessed with T-Mobile's 4G network and possess the first HSPA+ phone, the HTC G2, tell us what your experiences are like in the comments below.
source:
Mobile Crunch