T-Mobile to launch the Samsung Gear S2 on November 15th, Samsung Gear VR on November 27th
4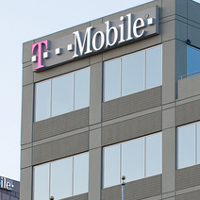 T-Mobile announced today that on November 27th, it will become the first wireless carrier to launch the
Samsung Gear
VR. On that date, the Virtual Reality device will be offered at participating T-Mobile stores, and at the carrier's online store. The price for the device will be $99.99. The Gear VR is compatible with any Samsung Galaxy device offered by T-Mobile.
The Gear VR won't launch via T-Mobile for two weeks. But on November 15th, this coming Sunday, the Samsung Gear S2 smartwatch will be available from participating T-Mobile stores and from T-Mobile.com. The cellular enabled version of the Tizen powered timepiece will be priced at $359.99. Well qualified customers will be able to put $0 down and pay $15 a month for 23 months. On the 24th month, the final installment amounts to $14.99. T-Mobile customers will be able to add the Gear S2 to their existing data plan for $5 a month, which includes unlimited talk, text and data (500MB of high-speed data).
This Sunday, new T-Mobile customers who subscribe to a data plan with 3GB of data or more,
will be able to take advantage of Binge On
. With this feature, subscribers with a qualifying plan will be able to stream video from 24 providers without having it count against their monthly data allowance. And this includes big time apps such as Netflix, hulu, Watch ESPN, HBO Now and more.
source: T-Mobile