T-Mobile subscribers can save up to $400 on the Apple iPhone 7 and iPhone 7 Plus
6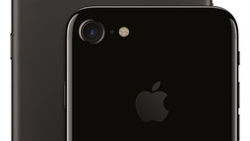 This is the time of the year when carriers and retailers start coming up with their best promotions and discounts for the Apple iPhone. After all, the next-gen models could be just two months away. T-Mobile now has a trade-in promotion that will save you $300 on the purchase of the
Apple iPhone 7
and
Apple iPhone 7 Plus
. At the same time, the carrier is offering a free memory upgrade that has an additional value of $100. Add those together and you just might be able to save $400. Let's examine the two deals and tell you how to participate in them.
Trade in an
Apple iPhone 6
,
iPhone 6 Plus
,
iPhone 6s
or an
iPhone 6s Plus
and take $300 off the iPhone 7 or iPhone 7 Plus. And you can combine this deal with another one that allows T-Mobile subscribers to purchase a 256GB iPhone 7 or iPhone 7 Plus for the same price as the 128GB version. That saves buyers another $100. As an example, you can save $300 by purchasing the 32GB Apple iPhone 7 for $349 (regular price $649). Or, you can buy the 256GB iPhone 7 for $449 (regular price $849) which will save you $400.
The deals are apparently available in-store only, so if you're interested you better plan on visiting your local T-Mobile store soon. The carrier says all colors and configurations of iPhone 7 and iPhone 7 Plus are available. There are some caveats. The new iPhone must be bought on T-Mobile's Equipment Installment Plan, and Carrier Freedom cannot be included with the offer. By the way, we should point out that this deal is good for a limited time only.
source:
9to5Mac