T-Mobile introduces "America's only unlimited family plan" for just $100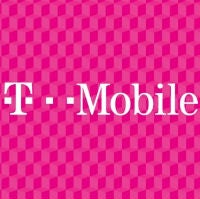 T-Mobile wants to make a push during the holiday season, and it is hoping to do so with some new family plans. As is T-Mobile's modus operandi, the "customer pain point" being attacked this time is the annoyance of having to keep track of all the data your family is using throughout a month. So, T-Mobile is going to offer "America's only unlimited family plan", and seriously undercut the competition in doing so.
The basic plan will be two lines (more of a couple than a family, but still) with unlimited talk, text, and data for $100. Then, you can add additional lines (up to 10) for just $40 each. This works out quite well, especially if you go by T-Mobile's handy chart, which shows it would cost $180 for a family of four, while the next closest option to be Sprint, which doesn't offer an unlimited family plan, but would cost $280 if you stacked 4 single-line iPhone unlimited plans together. Of course, you could also get a four-line family plan with Sprint with 80GB of shared data for $150, which likely would be enough, but it wouldn't really fit T-Mo's marketing to note that.
The unlimited family plan will be offered starting December 10th "for a limited time". There is no expiration on the deal though, so once you get in on it, as long as you keep unlimited data on all the lines, you keep the deal. There's no word yet on when T-Mobile will stop offering this deal. According to T-Mobile CEO John Legere, a big reason for offering this deal is that "AT&T, Verizon and Sprint pulled in more than $1.5 billion" in data overage penalties. T-Mobile already stopped using overage penalties earlier this year, opting instead for throttling data speeds.
The other option in T-Mobile's holiday promotions is a
return of a deal
that we've seen before. It gets you four lines with 10GB total for $100, or 2.5GB for each line. Unfortunately, the terms of this deal are the exact same as what was offered when we saw this promo over the summer, which is that the 2.5GB for each line will automatically revert back to just 1GB of data once 2016 starts.