T-Mobile fined for illegal incentives to Verizon switchers in its #GetOutofTheRed promo
1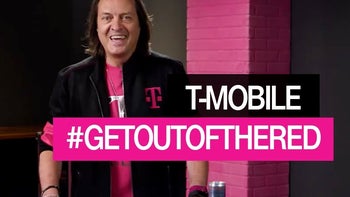 Back in the spring, the Federal Communications Commission fined T-Mobile the whopping $40 million for a cheat that
played ringtones
even though there was no real reception to speak of in the rural area where the subscriber was trying to call from.
The Un-carrier has just been fined again, this time by Washington state insurance regulators for offering an illegal deal to force customers into purchasing insurance. The contested offer was part of the #GetOutOfTheRed promo that promised Verizon customers who switch to be relieved of all remaining duties towards Big Red, including phone insurance coverage.
Unfortunately, according to Washington state law, insurance providers are forbidden to offer cash prizes or any other enticement to sign up for insurance that is worth more than $100 per person annually.
Washington state Insurance Commissioner Mike Kreidler calculated that there were exactly 927 Verizon switchers from the state that were on the $15/month Premium Device Protection Plus plan at the time of the promo, and fined T-Mobile $20,000 for the oversight. Needless to say, T-Mobile paid it, but the consent it has signed excluded any idea that it knew something illegal was going on at the time.
The Un-carrier has been very aggressive with prices, promotions and direct marketing in the last couple of years, sacrificing profit for expansion, and reached the milestone of 75 million customers this year for the first time. While the plan price wars have tapered off, T-Mobile is still waiting for regulators to greenlight its proposed merger with Sprint. The deal would make the new T-Mobile America's third-largest carrier, so any negative press that puts it in hot water with regulatory authorities better be avoided which is perhaps T-Mobile has agreed to pay the fine on the hush-hush.