T-Mobile executives to hold live Twitter press coference on Wednesday; focus on tablets?
3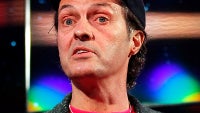 T-Mobile will be holding its first live Twitter based press conference on Wednesday. Representing the nation's fourth largest carrier will be CEO John Legere and CMO Mike Sievert. You are invited to submit some questions for the two executives about Un-Carrier 3.0 part II. Questions should be tweeted to @TMobile with the hashtag #Unleasthetablet. Or, you can text your question (no longer than 160 characters) to 313131. Type in TMUSQA and then follow with your question.
The fun begins at 9am PDT at Twitter.com/TMobile or newsroom.t-mobile.com. T-Mobile will apparently have some tablet-related news to announce, most likely how tablets fit into the operator's Un-Carrier plans. We will be monitoring the press conference and will let you know what big news T-Mobile wants to announce on Wednesday.
"Media Alert: T-Mobile's First Tweet Conference for Un-carrier 3.0 Part II - Join us on Oct. 23

What: What would an Un-leashed tablet look like? Only T-Mobile can offer tablets to consumers in a highly disruptive Un-carrier way! Come hear about our next market changing offer in our first ever live press conference on Twitter. Tweet or text us your questions on Un-carrier 3.0 Part II news - LIVE.

Who: T-Mobile CEO John Legere and CMO Mike Sievert will answer live questions about the company's latest Un-carrier news from media and consumers through Twitter and text messaging. You can also listen to a live audio stream at newsroom.t-mobile.com. When: Oct. 23, 2013, at 9:00 a.m. Pacific Time. Where: newsroom.t-mobile.com and twitter.com/TMobile

How: Text us or tweet us! Send your questions to @TMobile for John Legere and Mike Sievert with the hashtag #unleashthetablet. Or text a question to 313131 by typing in TMUSQA and then your question (limit 160 characters). Questions will be answered live on twitter.com/TMobile and on a live audio stream at newsroom.t-mobile.com."-T-Mobile
source: T-Mobile via
AndroidCentral