T-Mobile details its data pricing for 5G
3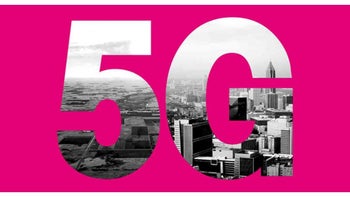 With all of the talk about 5G being the next big thing and carriers not being shy about discussing the massive investments they're making to build out the next-gen networks, there hasn't been a lot of discussion about whether or not carriers will try hiking prices for customers getting the improved service. Today, T-Mobile clarified its plans somewhat.
Fighting back against rumors that the carrier might bump prices, T-Mobile CTO Neville Ray -- who had recently discussed T-Mobile's
5G rollout plans
-- confirmed in an interview that rate plans would remain unlimited with 5G which is good news. As far as pricing, the news is a bit more mixed. Ray said prices wouldn't go up... at first. He did leave open the possibility that after three years, T-Mobile could raise prices.
That's obviously not great news, but carriers do usually grandfather in existing customers at the price when they joined (as long as you don't change your service too much). So, presumably current customers might not have to worry. Although, it's also very possible that T-Mobile's pledge to not raise prices for three years isn't so much about 5G as it is about the pending
merger with Sprint
. Anti-trust advocates worry that this sort of consolidation in the wireless market will raise prices for users, so it would make sense that T-Mobile would be keeping prices steady anyway in order to get the deal approved.
Recommended Stories