Consumer Reports wants T-Mobile's merger with Sprint blocked, joins the congressional hearings chorus
9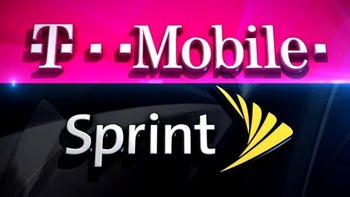 The fight for T-Mobile's
merger with Sprint
seems to be reaching its final stages, as no less than 14 organizations, including
Consumer Reports
, have
penned a letter
against it. Sent to ranking members on the Committee on the Judiciary and Committee on Energy & Commerce in Congress, the letter contains various arguments against the deal in its current state, as well as a request for congressional hearings on the matter.
It's
open season
for questions and comments before a final decision is made, so we can expect the below list of all involved to grow:
American Antitrust Institute
Center for Media Justice
Common Cause
Communications Workers of America Consumer Reports
Fight for the Future
Free Press Action
The Greenlining Institute
National Consumer Law Center, on behalf of its low income clients
New America's Open Technology Institute
Open Markets Institute
Public Knowledge
Rural Wireless Association Writers
Guild of America West
The arguments against the merger include potential "collusion" between the New T-Mobile, Verizon and AT&T for price-fixing, as well as job losses and general anti-competitive behaviour. In addition, we have an organization called Protect America Wireless sound the alarm on the Saudi Arabia Public Investment Fund's $45 billion venture into SoftBank, Sprint's de facto owner.
They worry that Saudi Arabia has been snooping on the cell phones of its "dissidents" and could get a backdoor into the US wireless communication infrastructure with the merger. Needless to say, the biggest grievance that concerns the parties responsible for the merger approval, should be the potential for job losses, and the Communications Workers of America's director has the following statement on the matter in the aforementioned letter:
The proposed T-Mobile/Sprint merger will eliminate 30,000 jobs across the country, while reducing competition and raising prices for consumers, especially for price-conscious pre-paid wireless customers. Meanwhile, it raises significant national security concerns and would fail to bring broadband to rural communities. The House Energy and Commerce and Judiciary Committees can play important roles in exploring the merger's potential anti-competitive effects and shining a light on its potential impact on American workers and consumers.