T-Mobile is the first carrier to offer customers new anti-robocalling feature
1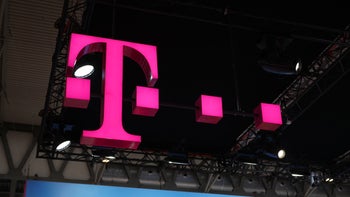 T-Mobile has just announced it has teamed up with Comcast to launch cross-network robocalling protection built on modern standards. The new feature is meant to offer customers confidence that the calls they receive are from a person, not a robocaller or scammer.
T-Mobile claims
that it's the first carrier to offer this specific anti-robocalling feature to customers. Apparently, the new verification feature is available right now for T-Mobile customers and coming later this year for Comcast Xfinity Voice home phone service customers.
As mentioned earlier, the new feature uses STIR (Secure Telephony Identity Revisited) and SHAKEN (Secure Handling of Asserted information using toKENs) standards, which are capable of identifying authentic calls across both company's networks.
Unfortunately, the new feature will only work on calls from Comcast home phones to T-Mobile phones and vice versa. Although the feature is cross-network, it doesn't include calls coming from the other three big network operators.
Dubbed Caller Verified, the new anti-robocalling feature supports ten smartphones, with more coming soon. Starting today, Caller Verified is available for all T-Mobile and Metro by T-Mobile customers using the following smartphones:
LG G8 ThinQ
, Samsung
Galaxy Note 8
, Note 9, Samsung Galaxy S8/S8+,
Galaxy S9
/S9+,
Galaxy S10e
, and
Galaxy S10
/S10+.
T-Mobile also announced that Samsung Galaxy A6 and
Galaxy Fold
will also support the Caller Verified feature soon. If you have the latest software update installed on any of the phones mentioned above, you'll automatically see "Caller Verified" on your screen for authentic calls from the T-Mobile network and Comcast Xfinity Voice home phone service.