T-Mobile "aggressively" working on resolving G2 battery issues; feedback greatly appreciated
5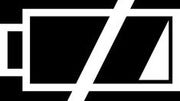 As we told you about a week ago, an increasing number of
T-Mobile G2
smartphones are affected by
power management problems
. Reportedly, some unlucky G2 owners are witnessing their device's battery being drained in a matter of hours irregardless of whether the smartphone is in use or in standby mode.
Fortunately,
T-Mobile is already working hard on resolving the issue
, and you are also invited to provide your feedback, if you wish. On its support web page, the carrier has started a thread where users are free to describe the symptoms that their T-Mobile G2 is experiencing in an effort to provide a solution in the shortest time possible.
Reading through the posts we noticed that switching the smartphone to 2G-only mode has worked for some G2 owners. Unfortunately, that doesn't seem to be neither a universal nor a practical solution. Others say that it was the G2's recent
Gingerbread update
is to blame, yet the majority of users confirm that they have been having battery problems even before the new software version rolled out.
If you are a T-Mobile G2 owner yourself, feel free to hit the source link below and help getting that problem solved soon.
source:
T-Mobile
via
Electronista