Unusual battery drain afflicting T-Mobile G2 users
33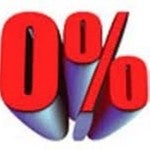 A number of T-Mobile G2 owners have been
complaining about an abnormal battery drain
on their phone. For example, some are going to bed with their phone showing 100% battery life only to wake up to find that their handset is dead. Others have complained that the battery becomes empty after 6 hours of use.
One theory proposed by Phandroid is that with the attempts by T-Mobile to deliver the Gingerbread update to the G2, the handset is
constantly polling T-Mobile's servers
until the update is delivered. One piece of evidence that supports this is the fact that the battery issue goes away when the phone is in Airplane Mode and is no longer trying to sync up with the carrier's servers. Another piece of evidence that seems to support this is that the problem with the battery goes away after the OTA Gingerbread update is installed.
One other possibility that seems slim is that the battery problems have to do with the
new Google Maps 5.8 update
that we
told you
about the other day. However, the battery drain situation pre-dates Wednesday's launch of Google Maps 5.8 which would make it an unlikely source of the problem.
If you own the T-Mobile G2 and have experienced the battery drain, let us know by dropping a comment in the box below!
source:
T-MobileSupport
via
Phandroid