T-Mobile Move & Samsung Galaxy Mini are affordable Android handsets bound for T-Mobile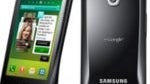 If there is one thing that consumers all around adore a lot about, it has to be the proliferation of
affordable entry-level Android smartphones.
Well, there's good news if you happen to be a T-Mobile customer because it seems that two devices are on the way.
We've already heard about the
Samsung Galaxy Mini
, but it appears as though that this little brother to the Samsung Galaxy S 4G will be making its way onto
T-Mobile's lineup some time this spring
. Not a powerhouse by any means, it aims to target a broad range of consumers with its entry-level specs. Specifically, it features a 3.2" touchscreen, 600MHz processor, 150MB of storage, microSD card slot, and Android 2.2 Froyo.
In addition, the carrier also seems to be positioned to receive the
T-Mobile Move
, and much like the Galaxy Mini, it'll be flaunting some basic specs to make it affordable. From the sound of it, the T-Mobile Move will feature a 2.8" QVGA (240 x 320) touchscreen, 2-megapixel camera, microSD card slot, 150MB of storage, and Android 2.2 Froyo as well.
With their affinity for the entry-level market, it's reported, but not confirmed by T-Mobile, that the two Android powered smartphones will be launching this spring for the
contract price of somewhere between $50 - $75
.
via
BGR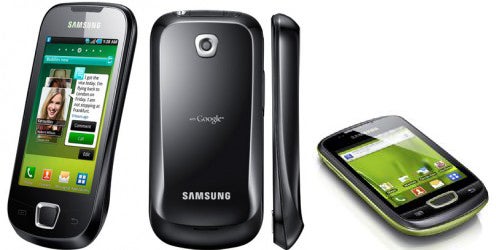 T-Mobile Move and Samsung Galaxy Mini