The cheapest Samsung Galaxy S9 (T-Mobile) can be found at Costco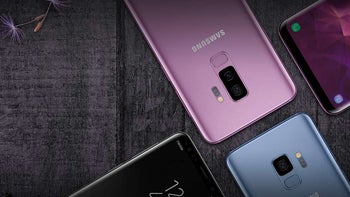 Samsung today
released its Galaxy S9 smartphone series
in the US, with all carriers (plus Samsung itself) offering various deals and incentives to lure customers. What you may not know is that the cheapest
Galaxy S9
and
Galaxy S9+
are available at giant retailer Costco, though this is true only for the T-Mobile variants of the handsets.
From today until March 22, Costco is selling the T-Mobile Galaxy S9 for $679.99 ($40 off its regular price), and the T-Mobile Galaxy S9+ for $799.99 (that's also $40 off). This offer is available only when the phones are bought outright, and only to Costco members. If you're not a member, you can become one for $60 per year - that's not much, considering the fact that Costco always has low prices on a huge range of products, from electronics to food and whatnot.
On top of the $40 off deal, you can also trade in an old phone for additional savings. Costco can give you up to $360 in bill credit, though you'll have to trade in a recent flagship phone to get the most out of this offer. A list of phones that can be traded in is available below.