Swype Keyboard updated with emoji predictions, text engine improvements
2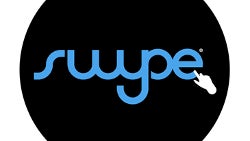 A new version of
Swype Keyboard
has just been released in the Google Play Store. It comes with many new features and improvements, which are only available to Android users.
The most important seems to be the addition of a new feature called emoji predictions based on the user's text content. Also, developers included a new option that allows users to add a
dedicated number row
. There's also a new option that allows Swype users to hide secondaries.
Lots of under the hood enhancements have been implemented too, such as text engine and
handwriting improvements
. So, if you're a veteran user you should notice some changes in this area.
The latest version of
Swype Keyboard
features Chinese handwriting multiple character recognition, as well as some new languages and keyboards.
For example, Uyghur keyboad was added, along with Kashmiri Devanagari predictive language database and Russian KDB for Russian and Kirghyz languages. In addition, some improvements have been made to Thai, Lao, and Khmer languages.
At the time of writing, the new features and improvements have already been implemented to the trial version of Swype Keyboard. Still, we believe the full version will be getting the update very soon as well.