5 smart pens that sync your handwriting and sketches with your smartphone or replace a stylus
7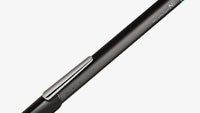 Digital technology is bringing innovation to everything. Yes, even the good old pen and paper combo. By marrying pressure-sensitive sensors, optical scanning, wireless connectivity and long-lasting batteries, device makers managed to come up with smart pens – and that happened a good couple of years before the Apple Pencil wow'd us!
These amazing instruments are able to transfer your sketching and writing from paper inside the digital domain of your phone, tablet, or computer amidst the very process. In practice, it really does look like magic, but it's not just that!
Some smart pens come with built-in memory and tiny microphones that let you store writing and recorded audio on the device itself, syncing it with your device later if you have to. Others are less fancy and simply function like high-quality styluses for devices that don't feature native stylus support.
Check out five of the finest smart pens we could find and tell us what you think!
Also read: