Surprise! BlackBerry reports a profit for the fourth quarter although revenue comes in below expectations
99+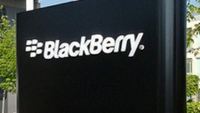 BlackBerry surprised Wall Street and Main Street by reporting that it earned a profit of $28 million, or 5 cents a share, for the fourth quarter ended February 28th. A year earlier, the company reported a loss of $148 million, or 28 cents a share. Removing one-time items from the bottom line, BlackBerry turned a profit of $20 million, or 4 cents a share. Wall Street expected the company to report a loss of 4 cents a share for the period. The company sold-through 1.6 million handsets during the quarter
BlackBerry CEO John Chen said that the company will now focus on revenue. "
Our financial viability is no longer in question. We're now turning our attention to revenue stabilization
," the executive said after it was announced that revenue for the quarter was $660 million. That was well below last year's total of $793 million, and analyst expectations of $786.4 million. Software revenue rose 20% to 67 million. That is a meaningful number considering that
BlackBerry is rumored to be thinking about life as a software-only company
. Hardware revenue declined 22% year-over-year and 23% sequentially.
"BlackBerry continues to do a good job controlling operating expenses and eliminating its cash burn during its business transition, but the total revenue was still a big miss and we still have concerns about the demand side."-Brian Colello, analyst, Morningstar
As for the current quarter, Chen admits that analysts' prediction of a small per-share loss for the current quarter is on target, but said that "
we do intend to do better
."
A report to clients from Morgan Stanley sent out earlier this month
suggested that both the
BlackBerry Passport
and the
BlackBerry Classic
are struggling in the marketplace.
source:
Reuters