Storyo automatically generates epic videos from your favorite photos
1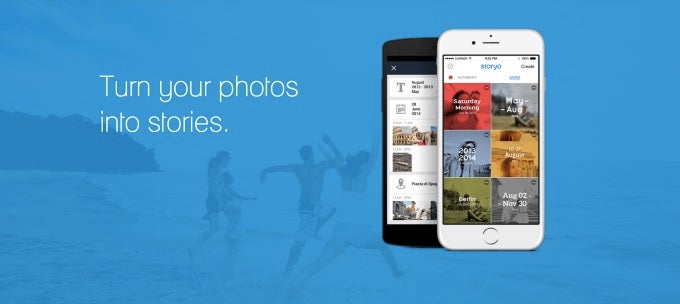 Storyo is a magical app which splices your favorite memories together into videos made from your photo collection. It's like having your own video shop that's able to create stories from your experiences, fast and with just a few taps. Creating a Storyo takes 3 easy steps. First, take pictures as you normally do – ideally, with your location enabled. Next, select a timeframe in the image gallery. And when you're done, share the storyo from within the app, or save it as a movie file. It's that simple!
The ticket to Storyo is an AI-driven algorithm which automatically searches your photos, finds the story behind them based on their GPS data, establishes a timeline, and fetches web elements to present them in meaningful and unique videos. The process of selection, cutting and trimming is also automatic – just choose a period of your best memories, and Storyo will create a movie with its automated narrative generation algorithm. You can still handle title editing, background music, captions and timeframe selection manually, editing all aspects of the story so you maintain full creative control.

Storyo is free and up for grabs on Android and iOS.