Stories you shouldn't have missed this week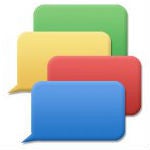 Once again, we've put together all of the week's most interesting stories in one place for your reading enjoyment. We have a handful of rumors about that mysterious Motorola X phone that's supposedly in development, leaks revealing T-Mobile's upcoming mobile plans, and several photos, allegedly taken with that yet-to-be-announced Nokia Lumia 928. Also, you can learn all about the newly announced Sony Xperia SP and about the new messaging service that Google is said to be working on. More information about these and other interesting stories is available at the links below!
SUBSCRIBE TO OUR NEWSLETTER!