Still Expensive? Sucker Edition? Let these funny tweets reveal the iPhone SE's "true" identity!
40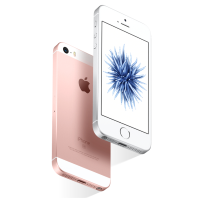 If you ask us, Apple's Monday keynote was as solid as any other. But the Twitter hive mind wasn't particularly impressed with the 4-inch iPhone's return ceremony. The #iPhoneSE hash tag reads like a singular stream of media articles and user-generated "meh"-s, at times scathing, at other times entertaining. More than anything, social media users were enamored, so to say, by the handset's name. iPhone SE – what does that stand for?
Well, Apple's marketing officer, Phil Schiller, did eventually step up and
expose the abbreviation as "Special Edition"
– fair enough! But before that happened, Apple left Twitter users plenty of time to exercise their imagination in coming up with the wildest of guesses as for the meaning of SE. And in true Internet anonimity fashion, most of them are less than flattering.
Check out some of their propositions, peppered with a bit of general iPhone-related Twitter buffoonery for good measure!
Also read: