PhoneArena authors' thoughts on the Apple iPhone SE
54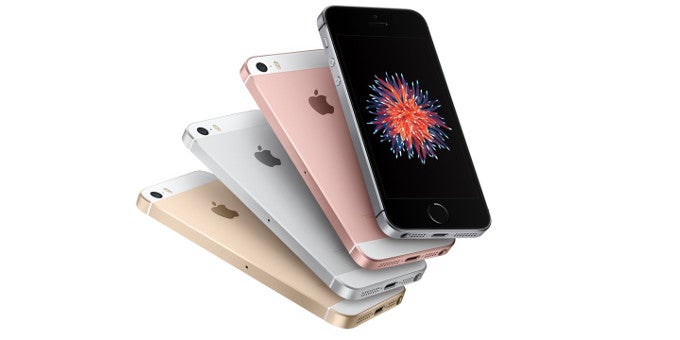 What is the best 4-inch phone you can get right now? Several days ago, the answers would have been all over the place, but not the answer is clear - the iPhone SE. It's hard to deny the fact that this device is the most potent mini phone in existence, and the bang for buck it offers is out of outlandish. We are certain that there will be huge demand for the munchkin.
Honestly, the debut of the iPhone SE did not surprise one bit, аbut still, we had enough time to form our own opinions about the phone. We know how the iPhone 6s performs, we know how the 5s feels in the hand, so we can pretty much imagine what the full iPhone SE package will feel like. Anyway, here's what we think about it!
Alan F
The Apple iPhone SE is a great idea as it helps Apple reach new smartphone users and those who don't like a larger screen. By using the specs from the iPhone 6s, Apple has built a powerful small phone that allows them to spread the use of iOS. Apple will also benefit from the use of Apple Pay on the device.

Apple has said that there are a large number of potential buyers who never replaced their 4-inch iPhone. This is where the high-end specs come into play. If you never upgraded your Apple iPhone 4, you are going to be sorely tempted now with the A9 and 12MP rear camera on board the iPhone SE. In the U.S., the iPhone SE is free on contract and that is going to be a hard deal to beat.
Florin T
I'm not a fan of the fact that Apple is continuously recycling iPhone designs, so seeing that the iPhone SE looks just like an iPhone 5/5s from 2012/2013 made me go "meh." Still, I think Apple has a winner here, as it smartly equipped the iPhone SE with its powerful A9 processor and its great 12 MP rear camera. Plus, the iPhone 5 look is certainly not a bad one, and the starting price of the SE is surprisingly low for a new Apple handset (at least in the US).
Right now, I doubt that I'd use a sub-5-inch smartphone as a daily driver, no matter how good that would be. Nevertheless, I assume there are many people who are really excited to get this new 4-inch iPhone, even if it looks like an iPhone 5/5s (actually, perhaps plenty of customers will buy the SE for this exact reason).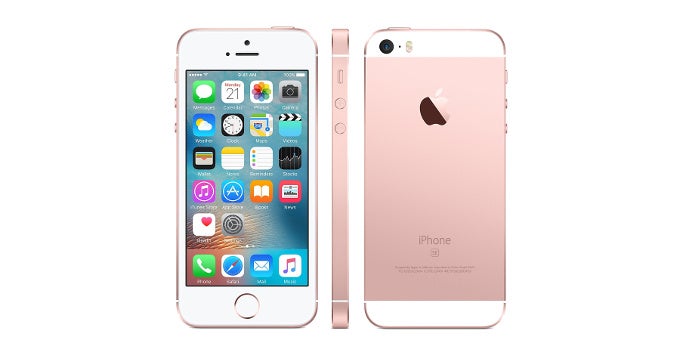 Luis D
I've always been partial to compact smartphones that don't strain your pockets and lend themselves to one-handed use. I also think there is beauty in doing more with less. Hence, I'm happy to give Apple a thumbs-up for bringing back a supercharged version of the classic that is the iPhone 5s. Frankly, I don't believe screen size is an issue, for I have seen people do more on a 3.5-incher than most tend to do with their 5.7-inch phablets.
Maxwell R
My opinion of Apple products is well documented. Love the hardware, loathe the software and everything that is hemmed in as a result. However, for the iPhone SE, I will give props to Apple for bringing back a design that is at least a right-sized form factor for iOS. The static grid of app icons is not much use on larger screens – no matter what, you have to dive into an app to get anything done.

While I agree with many that the iPhone 5/5s/SE design is probably the best looking of the bunch, it concerns me that Apple did not bring full feature parity (like 3D touch) with the iPhone 6s line-up. That is basically an unforced error in my book. It also concerns me that the great minds in Cupertino are recycling old designs and, as such, old ideas. That is not innovation.

Finally, Apple (and everyone else where applicable), in the name of all that is good, please, please, stop it with these 16GB models. $400? iOS takes up half that space. It is the year 2016, and when it comes to that low of a bang for the buck, I would recommend folks to spend their money elsewhere.
Nick T
Releasing the iPhone SE seems like a crazy move for Apple, but it could be crazy enough to work. Finding a phone that's both compact and actually good is now next to impossible, and for the few people who demand such a handset, the iPhone SE would be the ideal (if not only) choice. And the starting price of $400 is more than adequate. Of course, there's no guarantee that this special edition iPhone would be a success. It could be a trend-setter, or it could be a flop. I like to think that it will be the former, altough I don't see the iPhone SE coming even close to the iPhone 6s in popularity.
Paul K
A smartphone so small that many will find it hard to two-thumb a text on it. Still, keep in mind that the iPhone SE is aimed at those who actually prefer their smartphone to be compact and easy to use with one hand as well as tuck away in any pocket. So, a $400 price-tag for a mini handset that rocks Apple's latest SoC and camera improvements? If I were to put myself in the shoes of someone who likes the 4-inch form factor, I'd say it sounds great. Especially considering that all the accessories that iPhone 5 and iPhone 5s users have amassed over the past 3 years will fit on the SE.
Peter K
As I've been using an iPhone 6 Plus for the past year, the iPhone SE will probably feel ridiculously small in my grubby paws. I would love to downshift to such a potent 4-incher, but to my greatest dismay I probably won't. This is the only negative thing I can come up with! The rest that pops in my mind are pure admirations. Come on, it's hard not to like when a company is putting its best hardware to date inside what is considered by many, including myself, Apple's best-designed phone
ever
.
I am definitely a sucker for said iconic design and warm nostalgic emotions flooded me when the iPhone SE was officially announced during the keynote. It's hard to find a better compact phone in the same price range; actually, the iPhone SE faces pretty much zero competition in that market niche. To me, the iPhone SE is one of the best decisions Apple has made in the past few years.
Now, only if it came in a 4.7-inch variant, too...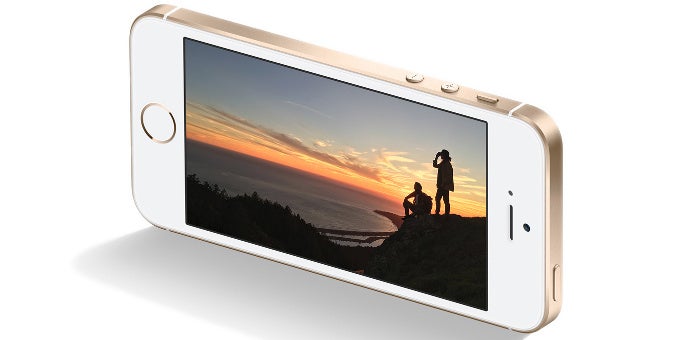 Ray S
There is an obvious market for a small phone that 'just works', and Apple is going to make sure its product is up-to-date. Even though I find the iPhone 6 the right size for my needs, I think the iPhone SE will be appreciated by a lot of users out there, especially now that getting a new iPhone is more affordable than ever.

The design is still beautiful, but I can understand most people wanting to see something new. I, too, would like to see something genuinely new and fresh from Apple's hardware design team, but that will obviously have to wait until iPhone 7 (hopefully it won't disappoint). Until then, the iPhone SE will have to suffice. I actually think it looks more elegant and sophisticated than the iPhone 6s.

So, yeah, it doesn't have 3D Touch, but it's the most affordable entry point to Apple's premium OS and ecosystem, plus it's extremely fast and can take top-quality pictures. I approve this product.
Victor H
Reinvigorating its 4-inch phones with the iPhone SE is a smart move by Apple. Probably the most important thing about it is price rather than size: its affordable enough for many people from developing nations who crave owning an Apple product.

As to the US market, there is a niche group of people that are still loyal to smaller phones, but I don't think that those who have already transitioned to 4.7" or 5.5" iPhones are coming back to a 4" phone.

Personally, the iPhone SE does have an appeal to me: it comes with the promise of a stunning camera at a very low price, which I value. It also has Live Photos that I find pretty cool. The better battery life is a definite plus as well, and with the Apple A9 chip, this phone is bound to get a long lifecycle. The thing that will be the most annoying with the iPhone SE is definitely typing: it's a much better experience on a larger phone. Am I buying one for myself? No, but I would certainly recommend this as a gift for parents or your girlfriend.