Stickers, filters, and everything in between – 5 of the best selfie apps on Android and iOS
2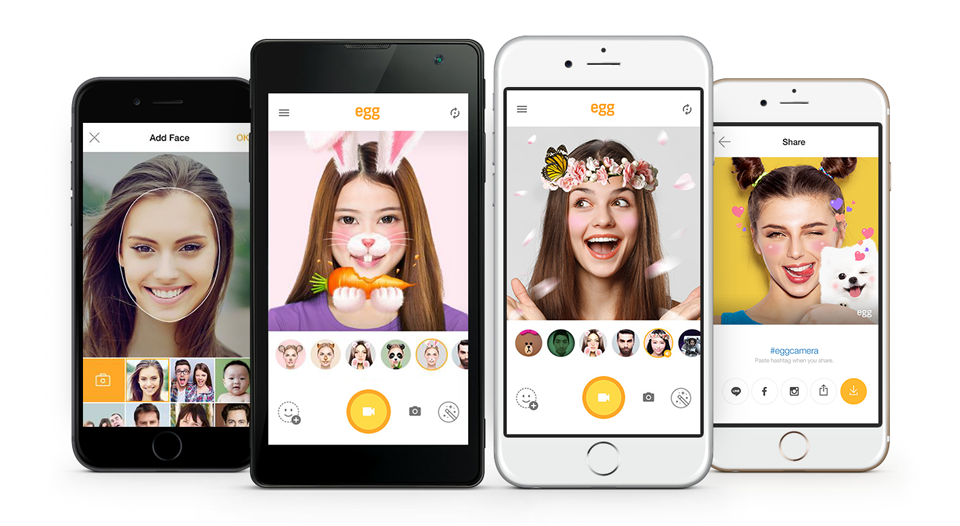 Smartphones have grown to be quite the proficient selfie-taking machines, even if you aren't using one or some of the many selfie apps available on Android and iOS. There's a world of filters, adjustments, and enhancements designed to make your selfie shots more entertaining and self-pleasing waiting beyond the confines of your stock camera app. Here, we've rounded up five of the finest apps for selfie taking enthusiasts. Try them out, switch them around, and play with the wealth of features and content they have to offer. There won't be a boring moment!
YouCam Perfect
YouCam Perfect is a selfie app with the ability to retouch photos and making you look your best by adjusting skin tone, adding filters, removing wrinkles, erasing pimples, editing tired eyes, reshaping your face, and making you look thinner. It also includes hundreds of collages, frames, stickers and fun scenes for use. The app features real-time beautifying effects and lets you bring selfies to life with short videos and cool filters. Multi-face detection lets you touch-up every face in group shots, add blush and remove shine, add contours to your face, enlarge eyes and remove eye bags by diminishing dark circles and reducing puffiness.
Full-body photos can be edited by slimming down your waist and adding longer legs. There's also an intelligent object removal tool that lets you erase unwanted background objects or people, as well as the "Smart Collage" feature which detects faces in your photos and retains the important portion for perfect placement in collages and background scenes. Finally, you get to explore the Beauty Circle social community, seeing the latest in makeup, fashion and style, as well as sharing content to Facebook, Instagram, and other social networks.
B612
B612 features 25 filters optimized for selfies, facial recognition stickers and effects, 15-second videos with effects, collage shots, stereoscopic 3D selfies, vignette, tilt-shift, and timer features, and easy sharing of your photos on Facebook, Twitter, and Instagram.
Retrica
Retrica lets you take photos and videos with 120 real-time filters, create gifs, shuffle filters with the shuffle button, decorate photos and videos with the app's original Stamp effect, and upload photos to social media platforms like Facebook, Twitter, Instagram, and the rest.
Cymera
Cymera offers hundreds of selfie filters & effects, 7 different camera lenses, and grids to combine up to 9 photos into one. There are 200 kinds of natural hair and makeup items, as well as body shaping, photo adjustments (brightness/contrast/mosaic/crop/rotate), and watermarks, along with advanced red eye removal. You also won't miss out on animal masks, beauty filters, light effects, and frames. There are brush items for hand writings and drawings, text writing, and photo sharing functions as well.
SNOW
Snow lets you take videos with hilarious face effects and send them to your friends instantly, respond to snaps from friends with texts and animated GIFs, and share your moments with friends. There's a selection of stickers with special effects and mind-blowing filters, as well as animated selfie GIFs. The Stories feature lets you line-up videos in chronological order and make them disappear in 48 hours! There are self-destructing messages as well, in which photos and videos sent to your friends in SNOW can be replayed only within 24 hours and you get notified if anyone takes a screenshot.
ALSO READ