Stevie Wonder: "there's nothing on the iPhone or iPad that you can do that I can't do."
23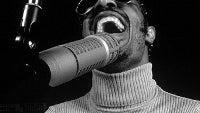 In the four years since its launch, the iPhone in its four iterations has become the most popular smartphone across the globe, ending up in the hands of millions of people. And disabled users are among them as well, including Stevie Wonder who was born blind. You might have thought - how can a blind man use an iOS device fully? Well, here's the answer, coming straight from Stevie Wonder:
"there's nothing on the iPhone or iPad that you can do that I can't do."
Actually, the singer added a humorous twist:
"As a matter of fact, i can be talking to you, you can be looking at me, and I can be doing whatever I need to do and you don't even know what I'm doing!"
Stevie Wonder reached out to the audience asking them to think about those with disabilities, making the world accessible to them as well, just like Jobs did by pushing different types of support for users with visual, hearing or motor impairment.
"I want you all to give a hand to someone that you know whose health is very bad at this time,"
Stevie Wonder said.
"His company took the challenge in making his technology accessible to everyone. In the spirit of caring and moving the world forward, Steve Jobs."
The video, taken last week at Echoplex in Los Angeles, has also that positive vibe and rhythm which might make you wanna watch it despite the poor recording quality. The part dedicated to Steve Jobs for making iOS devices accessible to disabled users starts at around the 4:38 mark.