Square plans to add Apple Pay and Google Wallet support in 2015
2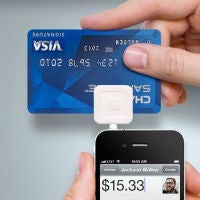 Square is a pretty popular payment system. In fact, it just logged its
one billionth
payment. Square has made a name for itself with its card reader that hooks into your smartphone's headphone jack, but now it is looking into taking tap-to-pay payments. Square's Jack Dorsey says that the company is planning to add Apple Pay and Google Wallet support in 2015.
The announcement came from an interview with
CNN
, and also comes soon after an announcement that Square will be releasing a new card reader that accepts cards using the EMV chip-and-PIN standard. As we've noted before, EMV is very similar technology to NFC; and, retailers will be switching to EMV-capable point of sale systems by October 2015, which is a
big reason why Apple even launched Apple Pay
. It is unclear if Square's new EMV-compatible readers will eventually support NFC, or if even newer hardware would be necessary.
In the interview itself, Dorsey didn't mention if Square would be supporting any other NFC payment systems like Google Wallet or Softcard, but did confirm later that Square would be supporting "contactless payments" in general. No word on exactly when the update will come, but we'll be on the lookout.