One billion is a 'Square' number
5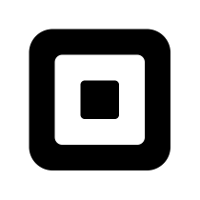 A merchant in Sacramento swiped a customer's credit card through his 'Square' credit card reader, and it turned out to be the one billionth credit card transaction handled by the five-year old company. And still, there is plenty of room for Square to expand. The company is trying to move beyond the mobile merchants that have supported it for its first half-decade of life, and is trying to gain traction with regular brick and mortar stores and restaurants. It
even offers a POS stand for the iPad
that can be used for kiosks and restaurants.
Square has a long way to go to catch up to some of its rivals. Take PayPal, for example. The latter processes a whopping 10 million transactions each day, which works out to more than 3 billion a year. Like its rivals, Square in a transaction-driven firm. With each card that is swiped through the Square reader, the company takes a small percentage of the sale and can deposit the rest of the proceeds directly into your bank account.
But Square is actually much more than just a mobile credit card processor. The company now offers analytics and even hosts websites for entrepreneurs. The brand has certainly been expanded. After hitting the one billion transaction mark, we say congratulations to founder Jack Dorsey. We wonder if Square will even be recognizable five years from now.
source:
GigaOM